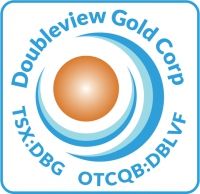 Vancouver, British Columbia–(ACN Newswire via SeaPRwire.com – September 26, 2023) – Doubleview Gold Corp. (TSXV: DBG) (OTCQB: DBLVF) (FSE: 1D4) (the "Company or "Doubleview") is pleased to announce that proprietary metallurgical testwork on mineralized core samples from the Hat Polymetallic deposit, located in Northwest British Columbia, successfully demonstrated the recovery of scandium to secondary scandium and aluminum phosphate precipitates, and that the total scandium recovery was greater than 90%. The Metallurgical testwork is now advancing to the next level of producing a final scandium product.
"Doubleview, under the guidance of Mr. Andrew Carter, his metallurgical team at Tetra Tech and their innovative approach, has achieved a significant milestone that positions the Company uniquely on the global stage for Cobalt and Scandium. Doubleview believes it has developed the HAT Deposit into an important copper, cobalt, and scandium deposit. This achievement places the Company at the forefront of the critical metals industry on a global scale," Farshad Shirvani, President and CEO of Doubleview, stated.
He continued: "This accomplishment underscores Doubleview's commitment to excellence and innovation in the Mineral Exploration and Metallurgical sector."
Metallurgical Process:
Earlier testwork had shown that geologic materials derived from the HAT project contained scandium at elevated levels above that normally associated with crustal rocks, please see news release dated October 01, 2021. This testwork also showed scandium reported to the flotation tailings product, as per news release from August 09, 2022. Recent testwork has focused on the treatment of flotation tailings for the recovery of scandium into an intermediate product for further processing and ultimate scandium recovery.
Figure 1: Stages 1, 3 and 4 Precipitated Products
To view an enhanced version of this graphic, please visit:
https://images.newsfilecorp.com/files/8003/181916_doubleview09262023figure1.jpg
The testwork demonstrated that 94% of the iron can be rejected as a primary precipitate product (Stage 1) and that scandium and aluminum can be recovered into secondary phosphate precipitates (Stages 3 and 4), which can be treated either separately or combined.
Total scandium recovery into secondary products was greater than 90%. Metals accountability was generally good with Sc 108%, Al 103%, and Fe 100%. The photograph above (Figure 1) shows the various precipitate products corresponding to Stages 1, 3 and 4 in the graph below (Figure 2).
Figure 2 shows the distribution of the primary metals of the Hat deposit to various precipitate products.
Figure 2: Distribution of Primary Metals amongst Precipitate Products
To view an enhanced version of this graphic, please visit:
https://images.newsfilecorp.com/files/8003/181916_double2en.jpg
Qualified Person:
EUR ING Andrew Carter B.Sc. CEng. MIMMM QMR, MSAIMM SME of Tetra Tech, Geo-Environment & Mining Services is Doubleview's Qualified Person with respect to the HAT Project Metallurgical Studies as defined by National Instrument 43-101 Standards of Disclosure for Mineral Projects and has reviewed and approved the technical contents of this news release. He is independent of Doubleview.
Cautionary Note: Although a mineral resource estimation is currently being prepared by an independent engineering firm, no mineral resources have been estimated at the Hat Property and there is no assurance that further work will result in the Lisle Zone, or other zones if present, being classified as mineral resources.
About Doubleview Gold Corp
Doubleview Gold Corp., a mineral resource exploration and development company, is based in Vancouver, British Columbia, Canada, and is publicly traded on the TSX-Venture Exchange (TSXV: DBG), (OTCQB: DBLVF), (GER: A1W038), (FSE: 1D4). Doubleview identifies, acquires and finances precious and base metal exploration projects in North America, particularly in British Columbia. Doubleview increases shareholder value through acquisition and exploration of quality gold, copper and silver properties and the application of advanced state-of-the-art exploration methods. The Company's portfolio of strategic properties provides diversification and mitigates investment risks.
On behalf of the Board of Directors,
Farshad Shirvani, President & Chief Executive Officer
For further information please contact:
Doubleview Gold Corp
Vancouver, BC Farshad Shirvani
President & CEO
T: (604) 678-9587
E: corporate@doubleview.ca
NEITHER TSX VENTURE EXCHANGE NOR ITS REGULATION SERVICES PROVIDER (AS THAT TERM IS DEFINED IN THE POLICIES OF THE TSX VENTURE EXCHANGE) ACCEPTS RESPONSIBILITY FOR THE ADEQUACY OR ACCURACY OF THIS RELEASE.
Certain of the statements made and information contained herein may constitute "forward-looking information." In particular references to the private placement and future work programs or expectations on the quality or results of such work programs are subject to risks associated with operations on the property, exploration activity generally, equipment limitations and availability, as well as other risks that we may not be currently aware of. Accordingly, readers are advised not to place undue reliance on forward-looking information. Except as required under applicable securities legislation, the Company undertakes no obligation to publicly update or revise forward-looking information, whether as a result of new information, future events or otherwise.
To view the source version of this press release, please visit https://www.newsfilecorp.com/release/181916
Copyright 2023 ACN Newswire via SeaPRwire.com.